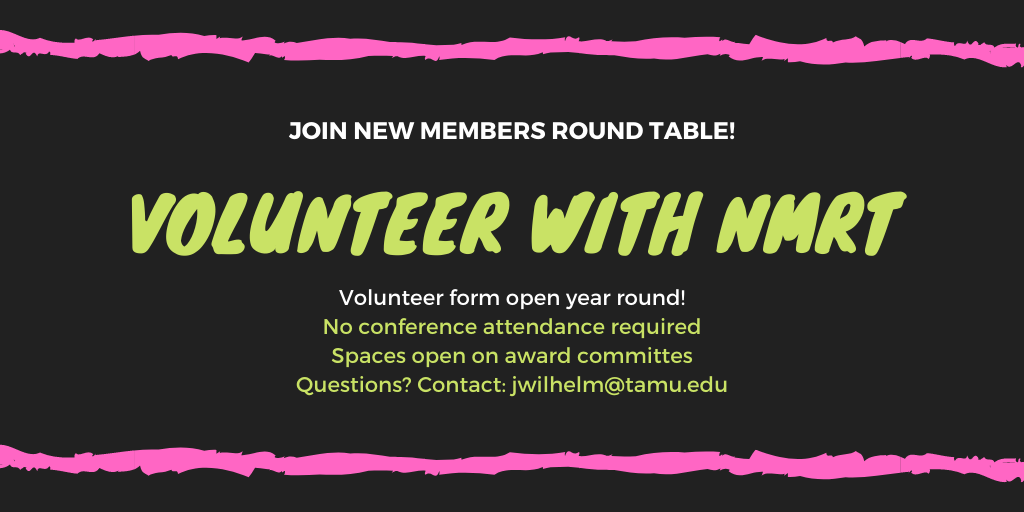 NMRT is still welcoming volunteers for several committees. Conference attendance is NOT required for most positions!
Spots are still open on:
Annual Conference Local Information Committee
Annual Conference Professional Development Attendance Award
Membership, Promotion, Diversity, & Recruitment
Online Programs
Orientation
If you have any questions, please contact Jen Wilhelm, NMRT President at jwilhelm@tamu.edu. You can find more information on these committees at http://www.ala.org/rt/nmrt/oversightgroups/comm, and the volunteer form at http://www.ala.org/aboutala/committees.