By Mary Kamela, University at Buffalo
In March 2023, I attended my first national library conference: ACRL 2023 in Pittsburgh, PA. Although I was initially worried about the size of the conference and the number of programs, I found the experience to be very manageable, as well as fun and informative!
Here are some of my biggest tips for others embarking on their first large library conferences:
Be flexible – When a conference has its full program available online, it's great to go in ahead of time and pre-select sessions that seem the most interesting to you. That being said, some of my best conference experiences have come from last-minute changes, whether I end up randomly selecting a different session or following an invite from a colleague to something out of my comfort zone.
Make connections early on – Of course, networking is valid at any point of a conference, but I found that, with a longer event like ACRL, socializing and networking in my earlier sessions really added to my experience. I was able to find friendly faces at later events or related sessions and build meaningful connections that will hopefully lead to future connections and collaborations.
Take a break – The David L. Convention Center in Pittsburgh is a beautiful building with plenty of indoor and outdoor space to relax. We were lucky enough to experience some early spring weather, so taking advantage of the roof deck with its views of the Allegheny River was a definite highlight. I also found secluded spaces inside to unwind with a book or my phone when needed. In addition to relaxing, also consider taking a snack break! ACRL offered excellent morning coffee and afternoon snacks, including ice cream bars! If you're feeling restless, take a stroll around the exhibit area and meet some of the vendors.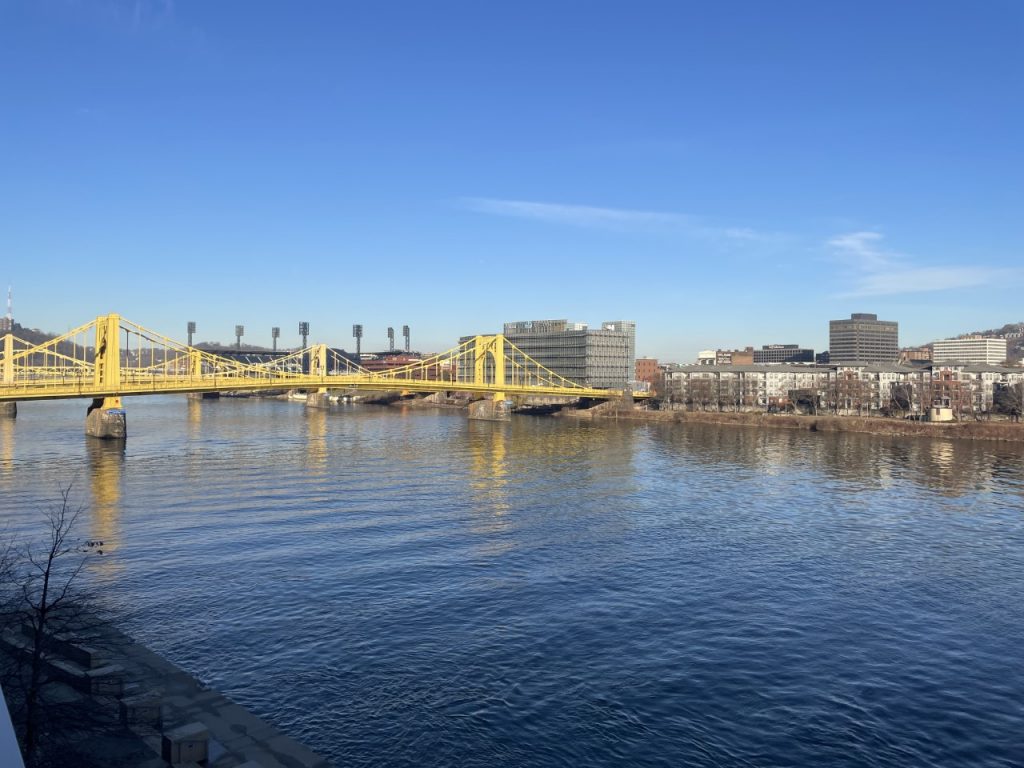 View of the Allegheny River from an observation deck at the David L. Lawrence Convention Center
Don't fall victim to FOMO – There's no possible way to do everything you want to at ACRL or a similar conference, so go in with the mindset that you may not be able to do everything you plan to! After a long day of conferencing, an evening event might feel like simply too much to take on, or a planned session may get replaced with a long lunch with a colleague. It's okay! You can always catch up with online materials or reach out to presenters if you'd like more information.
Take time to explore – If you're at an in-person conference, make sure you're taking time to venture out into the host city. In Pittsburgh, I visited the Heinz History Center, which featured an excellent Mister Rogers' Neighborhood exhibit featuring sets and puppets from the Neighborhood of Make-Believe. I also enjoyed some Pittsburgh cuisine—lots of sandwiches with French fries, pepperoni rolls, and, of course, Heinz ketchup! If you're attending a virtual or hybrid conference, consider taking advantage of virtual connection options. At ACRL, I attended an online team trivia contest that was a fun way to connect with virtual and in-person attendees alike.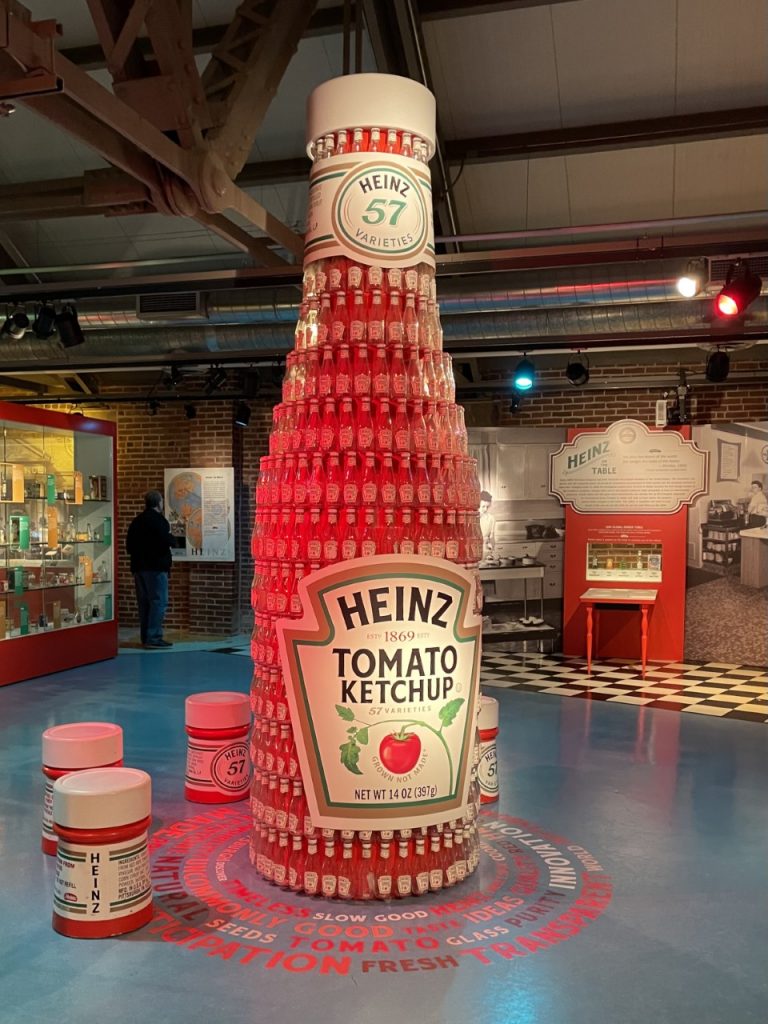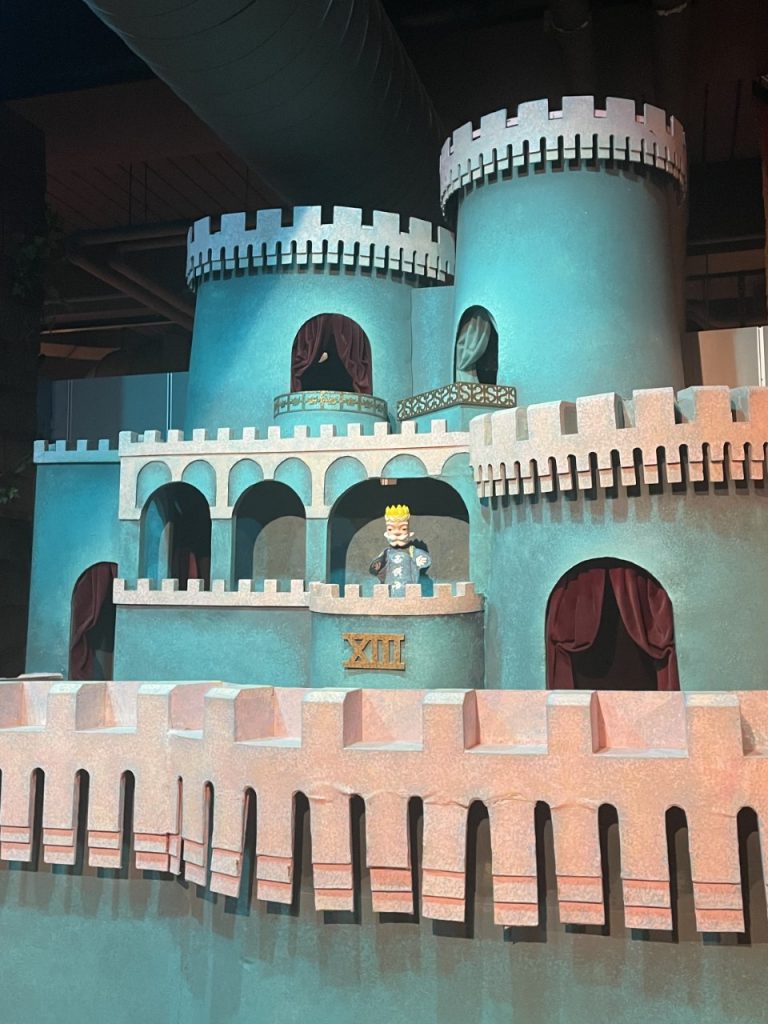 We'd love to hear about your conference experiences. Let us know in the comments if you have any tips or anecdotes to share with the NMRT community. Enjoy your upcoming summer conference season!